关于做笔记时的公式问题,如果你使用OneNote,可以在公式上右键后选择如下操作:

然后在Typora中插入公式,将上一步复制到的内容写入公式里,然后在刚生成的公式上右键,选复制到word,将公式粘贴到word后,再复制粘贴到OneNote即可。略麻烦,如果你有更方便的方式,欢迎分享
@jiahe1224
你可以直接用Markdown做笔记,配合docker的d2lbook2 自己去造一个博客:https://aieye-top.github.io/d2cl/。
mathpix去截图符号也很好用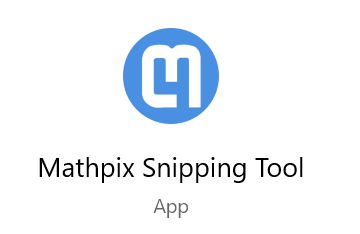 使用 xinetzone/mini-book(基于 jupyter book)做笔记更加方便。可以使用 Markdown 或者 Jupyter Notebook 做笔记,然后,使用 git push 自动部署到 网页。
maybe u can refresh the page. Then, it will show correct.
I met the question too, and I tried clearing browser Data, it works.
I tried many ways before, including cleaning the cache, installing plug-ins, and even reinstalling the browser, none of them worked until I used a VPN…i think it`s my network problem. Thx anyway!
I used a VPN and solved this problem. thx!
Hi @yzy! Great question! The numref are used for rendering in .html, and they won't render or direct you to another html in jupyter notebooks.
A \ B应该翻译为集合A减集合B,根据英文原文(set subtraction of B from A (contains only those elements of A that do not belong to B ) )。
But It's A\B,hhh,I'm Chinese!

请问两个 < > 是表示什么运算??


i guess


此处的随机变量 "z" 应该为大写 "Z" @goldpiggy


图中"正则"应改为"范数",对应英文版norm,并与中文版2.3.10保持一致